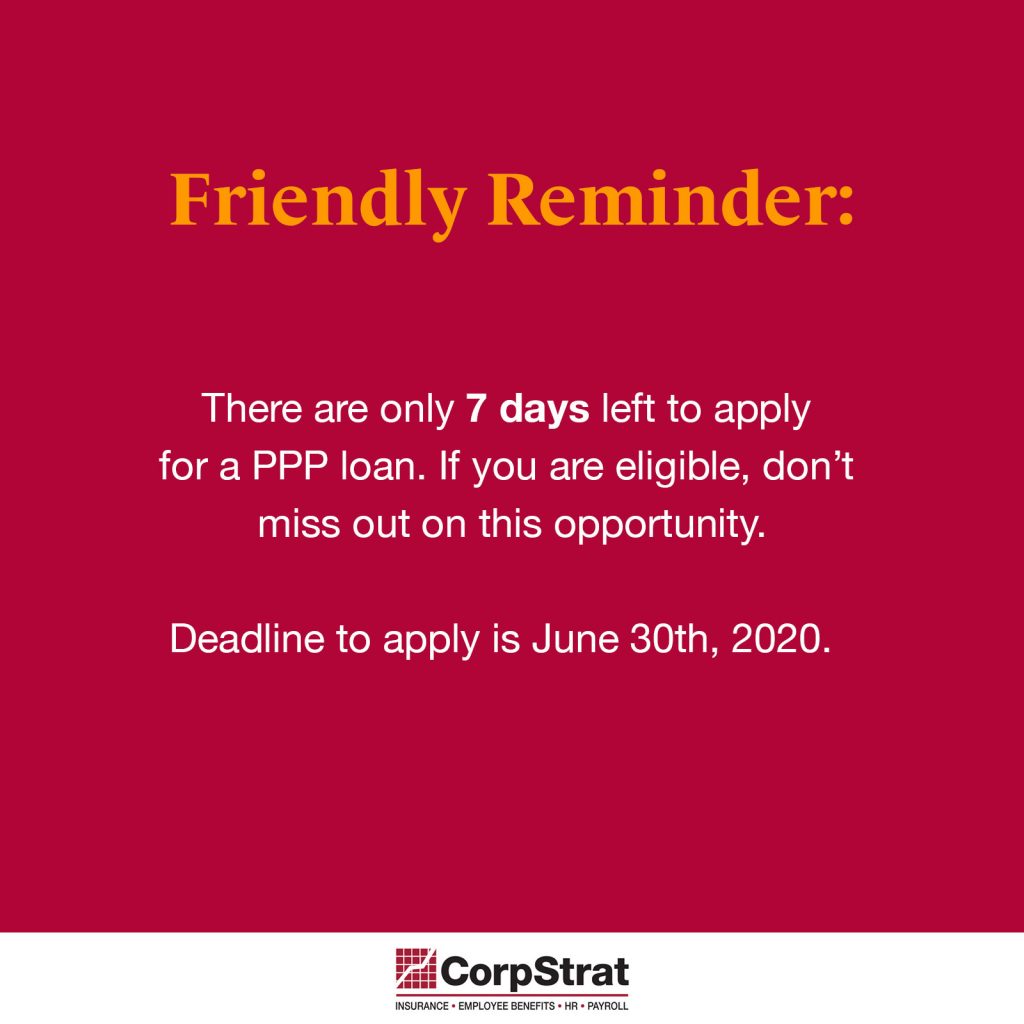 (UPDATE as of July 4th 2020: On Saturday, July 4th, President Trump signed an extension of the small business loan Paycheck Protection Program (PPP) into law, according to the White House. PPP will now remain open to applications through August 8th.)
A few weeks ago we updated you on the changes made to the Paycheck Protection Program (PPP) in the PPP reform bill. The revisions are designed to give small business owners more flexibility and time to use and pay off their PPP loan. With the June 30th deadline drawing near, here's a friendly reminder to apply so you don't miss out on this opportunity.
If you are eligible, use this form to apply for the Paycheck Protection Program (PPP) with an eligible lender. You can find additional guidance on the SBA website.
–
If you have any questions regarding PPP loans, please contact us at marketing@corpstrat.com.