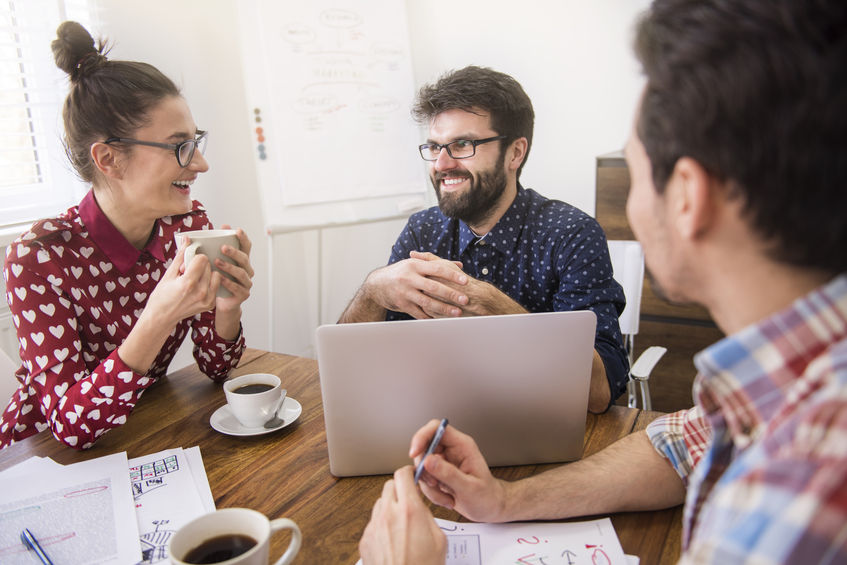 Your office is busy, people are working hard from 9-5 ++. People come in to the office and clock in, they work diligently, take a few mandated breaks; their required lunch time and clock out to start the process all over again the next day.
Building office culture can help take the grind out of your employees working days and would help the office be more fun and add energy to your staff.  By doing this, your employees will look forward to coming to work, add excitement & energy to their days, allow them to gain connection with their colleagues and most importantly, have them feel appreciated.
Here are a few simple ideas that have worked well for our clients.
Have an employee of the quarter. Put a voting box in a location and have your employees vote on the employee of the quarter. Management should not be involved.The employees write down who they think is the employee of the quarter and why they think they are.  At the end of each quarter, announce the winner by reading in front of everyone and read a few things that their fellow employees wrote about them.  Then give a gift certificate, a visa card, a private parking spot for the month etc. as the gift.   Every quarter your employees will want to be that exceptional employee and try to be the next employee of the quarter.
Starbucks Run. Pick a time and announce that you are making a Starbucks run and ask all of your employees what they want.  It's a small investment and makes the employees feel that you care about them, they feel appreciated and thought of, and who doesn't love a free Starbucks run?
Ice Cream Social. Pick a day and announce to your staff to be in the kitchen at 2:30 or 3pm.  When they arrive in the kitchen have the owners or managers there ready to serve ice cream to the staff.  Your employees will appreciate that the management is taking their time to make their staff feel good and let them enjoy a relaxed time with the other employees.
Quarterly outings. Once a quarter have management pick an event to get your staff out of the office for an event that helps get all of the employees together for bonding and team building. Ideas that we have seen our clients do.  Go on a hike, rent bikes and go for a ride, miniature golf, painting class, donating time to a charity, walk around the block as a team, go to the park and just hang out or play games, take everyone to an arcade, take everyone to a movie, have a cooking class, take a guided tour through your city, etc.
Building office culture is one of the most important things you can do for your employees. It is often said that many employees feel that being appreciated is more important than pay.
What is it that your company does for your employees that builds on office culture and morale? Feel free to share your ways in the below comments section!