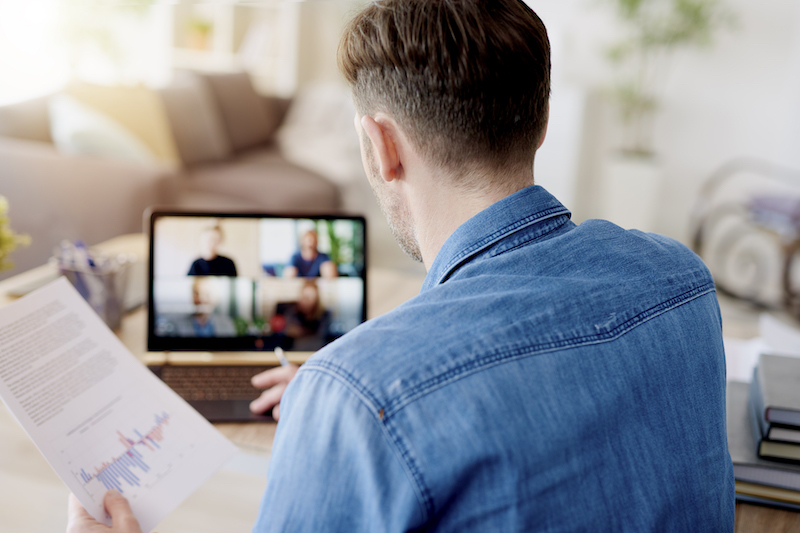 With Los Angeles County extending the "Safer At Home" emergency order through May 15, 2020, employers and their employees have had no other option but to adjust and get comfortable working from home. Even furloughed employees need a way of interacting with the basic processes of HR.
While human resource teams are dealing with the changes in the workforce the last thing they need to worry about is how to properly relay all new information to their employees now that everyone is out of office. With that in mind, an HR system is critical to help keep businesses running smoothly and efficiently during these remote, unprecedented times.
Here are some ways employers with a robust process can make the best use of their HR system during COVID-19.
Ensure Contact Information is Current
With the news around Coronavirus changing day by day, it's important to make sure your system contains all employees' most current contact information should you have to make any company announcements. It is also good to have on hand now that everyone is working remotely and it can be harder to get an immediate response from an employee since you cannot physically stop by their desk to grab their attention.
Keep Employees Updated on Policy Changes
If there are any important policy changes and/or relevant COVID-19 news for your employees, it should be added accordingly to your HR system. Make sure your employees also know how to access this information themselves so they can easily locate any important documents they may need regarding taxes or pay statements.
Help to Keep Your Team Accountable and Engaged
Social distancing by working remotely can be an adjustment period for some, especially companies who are more "old school" and thrive on in-person connections. As employees are working from their homes, it can be harder to check-in with each other throughout the day as well as figuring out logistics that one may not have had to consider pre-Coronavirus. Utilizing an HR management system can alleviate these frustrations through various collaboration features to help rally your team to work on projects together and feel a little more "normal" even if it's temporary.
Learning and Training
Seek and push out any and all ways that can help your team stay mentally fresh and positive. There are many companies offering training, continuing education, and advanced learning. Now is a great time for people to work on getting their credentials, enrolling in secondary learning classes, or completing state or federal required training.
How CorpStrat Can Help
With these challenges during COVID-19, employers have enough to worry about. CorpStrat's cloud-based HR Management System will take the HR stress off your plate and transform your workplace administration. By being properly equipped with our streamlined process for HR management, this will help you overcome your COVID-19 HR obstacles by easily tracking your company's HR needs including payroll, benefits, time off, and employee data – all through one tool.