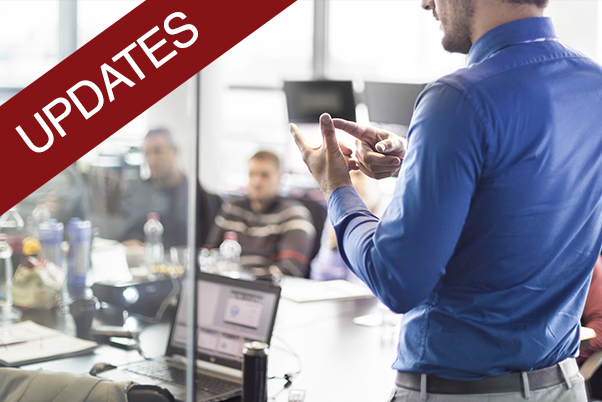 Last month we presented you with an overview of the new California laws around sexual harassment in the workplace. We are back today with an update on the deadline of when workplaces are required to comply.
Instead of January 1, 2020, the deadline for initial compliance for the below requirements is now January 1, 2021. Although companies now have an extra year to fully comply with these new harassment laws, we recommend starting to implement them as soon as possible, for best practices. It is also important to keep in mind that all companies must complete the training with new hires within the first 6 months of hire.
As a refresher, California has recently enacted a series of laws that strengthen the state's protections against workplace harassment. The new laws are as follows:
✔️ Require employers with five or more employees in the state to provide sexual harassment prevention training to all employees;
✔️ Expand and clarify employer liability for workplace harassment; and
✔️ Prohibit employers from entering certain agreements related to sexual harassment and other unlawful acts in the workplace.
All California employers should become familiar with the new laws. Those with five or more employees should review the new training requirements and ensure that each of their employees receives the required training by the end of 2020.
✔️ Managers must complete 2-hours – employees 1-hour.
The appropriate training must be completed by each employee within six months of assuming his or her job. Each employee must receive the appropriate training once every two years.
The deadline for initial compliance with these requirements is now January 1, 2021.
CorpStrat has a learning platform that can help employers easily comply for a nominal expense. With our platform, you can easily upload your roster, push out trainings, track progress and secure completion certifications.
Contact us to learn more ASAP! Don't delay.