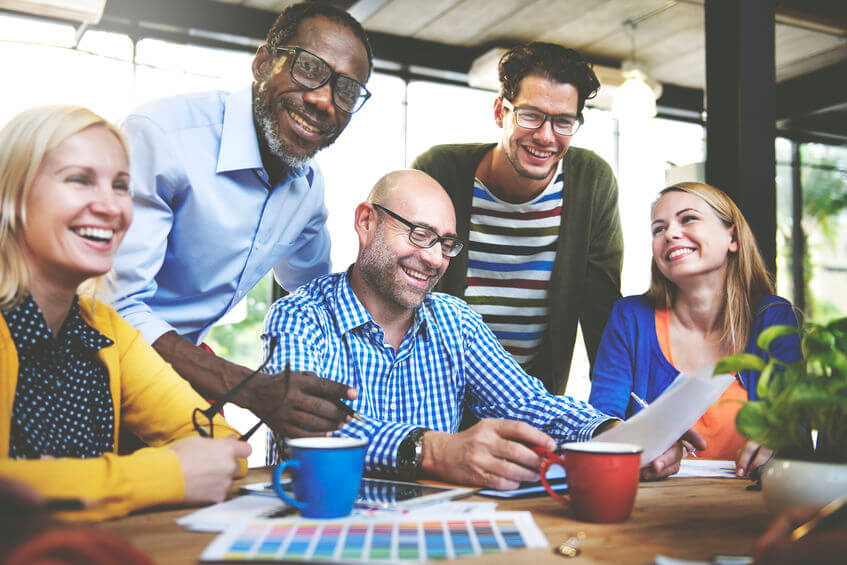 Here at CorpStrat, we pride ourselves on providing an office culture that promotes positivity, fun, engagement, and respect. The culture is the character and personality of an organization, and serves as the guiding principles for every member.
Keep traditions, and start new ones
Every quarter, we surprise our employees with various benefits, activities and outings. Even during open enrollment, our busiest time of the year, we find ways to enhance the work experience and make our employees feel special. Our most recent event involved a special delivery of everyone's favorite drink from Starbucks, which provided employees with a mid-day break and gave us an opportunity to engage in social interaction. Definitely a morale booster!
These types of perks create a sense of unity and fun. They promote a collaborative work environment that inevitably yields increased productivity. People work to the best of their capabilities and creative skills when they're surrounded by an encouraging work environment that values them.
Remove Negativity
Conversely, negative attitudes in the workplace kill creativity, and can have a dramatic impact on the entire workforce, and your bottom line. When everyone on your team is working together to solve problems and be more efficient, tasks get done faster!
Work culture plays a pivotal role in retaining and binding people to an organization. Smart businesses know that a good work environment is critical to its success. Don't allow your company culture to just happen on its own. Taking your business to the next level starts with having a strong culture that inspires managers and employees to reach their full potential.
Promote Togetherness
It's important to us that we create a culture where employees feel connected to those they work with and do the best work of their lives. We do this by investing time understanding what our values were early on and making them a major part of how we run the business.
We do our best to create an environment that everyone is proud of. Therefore, when it comes to employee benefits, we put more resources and time into charitable causes that turn into culture-building events. Employees contributing to the social good recognize that philanthropy can provide good fuel for any company. For example, this past month, we spent the afternoon at Operation Gratitude, wrapping care packages Veterans. This kind of volunteerism makes for a fun and compassionate culture of giving back.
Whether it's building a strong culture through incentive or charitable work, company culture is an integral part of business.