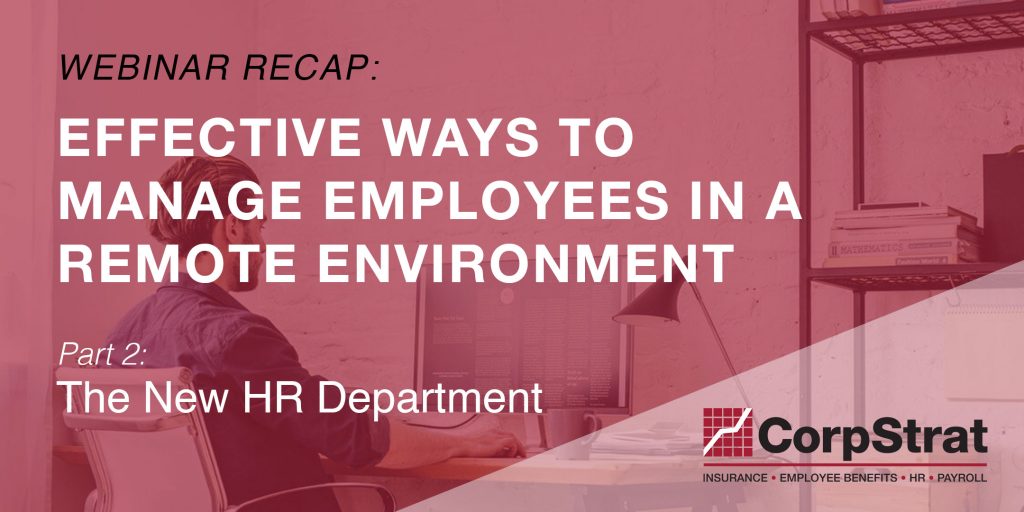 In these unprecedented times, employers are forced to make difficult decisions around how much of their team they can sustainably keep on. Unfortunately, when teams working remotely, the first department that seems easiest to trim down is the HR department. Once the HR department is eliminated or whittled down, it leaves employers without the tools or resources they need to navigate the pandemic and vulnerable to litigation. Before eliminating your HR department outright, we'd advise seeking out creative solutions that can help keep the functional use of your HR team while keeping within your budget.
The Danger
Google can not replace a trained HR professional. Which of us hasn't quickly typed an HR or payroll question into Google and found the answer that we needed? But be warned, Google is good until it's not. Letting Google be your HR department can easily lead to large claims and getting sued by employees. 
The employee/employer environment is as litigious as ever, making the wrong moves can come back to bite you. Add a pandemic with constantly updating rules and regulations to the mix and you have a real recipe for disaster. In our future post-COVID world, many employees who have exhausted unemployment may look for ways to get more compensation which could lead them to file claims against former employers. 
How to Avoid 
Don't fire your HR team.  It sounds simple but many business owners are trying to save every dollar they can and when making difficult cuts, HR can seem non-essential in the short run. This couldn't be further from the truth, we believe it may be the most vital time in the history of your business to have a strong HR person(s). With so many new regulations, you need a trained HR professional to help you navigate the complex policies. Trust us, it will ultimately save you a ton of time, frustration, and money. 
The Opportunity 
Right now is the time to make sure you have all your ducks in a row by completing an HR audit. Even if you still have a full-time HR person, a CorpStrat HR representative can help you take a good look at your HR infrastructure, discover any vulnerabilities, and find ways to improve on it. In times of crisis, it's important to find creative, sustainable solutions. For example, if you can't afford to keep on your entire HR department during the pandemic, there may be a way to combine fewer HR team members with an HR outsourcing firm to maximize efficiency and stay financially viable.
CorpStrat Tip:
Hire a good labor law attorney—it's worth the added expense. A good labor law attorney can help employers avoid a lot of headaches. Many business owners hire HR consulting firms and assume that they are compliant but not all HR consulting firms are created equal. Without a labor law attorney, you could unknowingly be overlooking important legal documents and leave yourself open to litigation. This is why we've included unlimited phone and email support with a labor law attorney in our CorpStrat HR Plus and Pro services. 
Share on Social!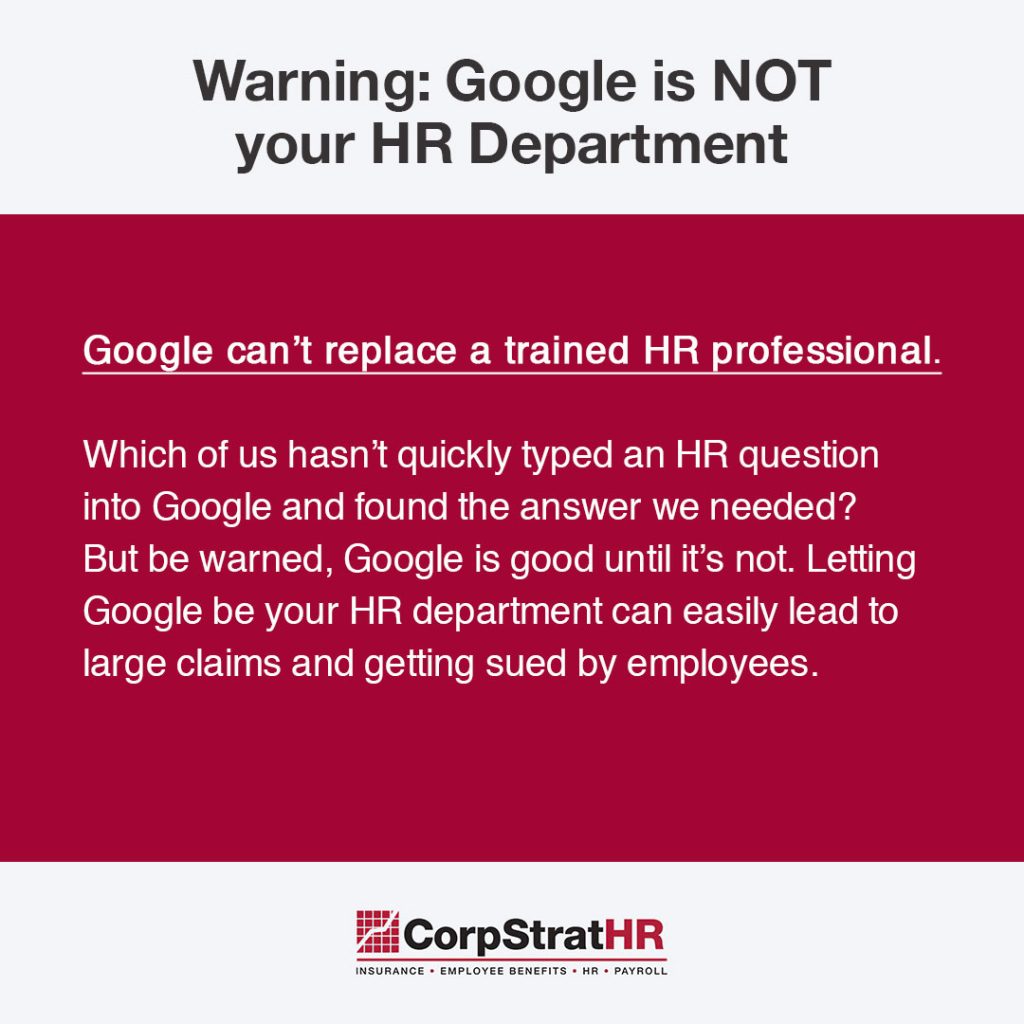 –
Interested in a full HR audit? Schedule a call with a CorpStrat agent: marketing@corpstrat.com