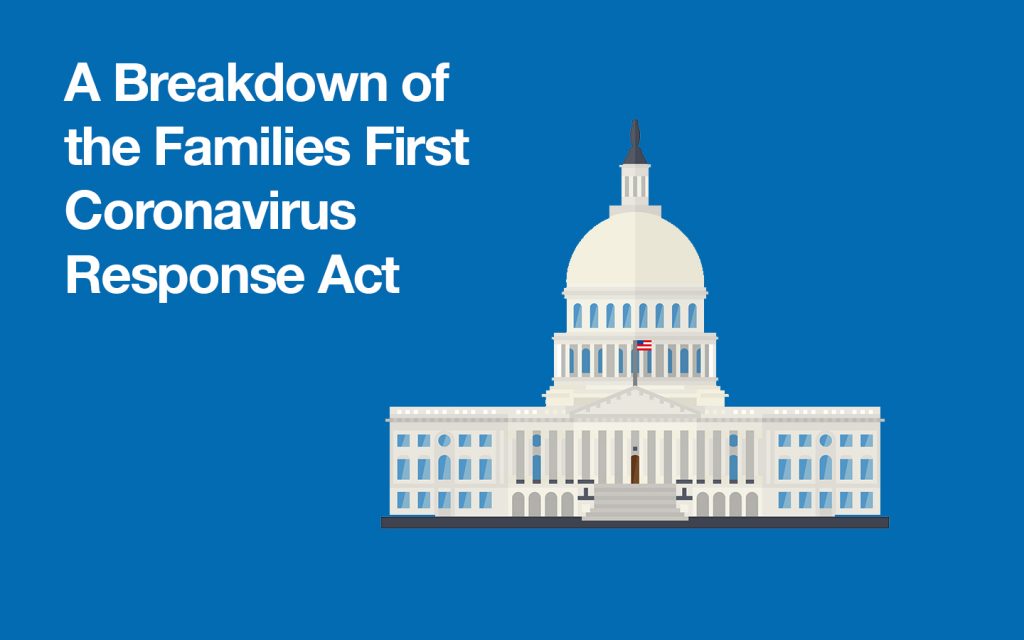 HR 6201, the "Families First Coronavirus Response Act", has been passed by the House and the Senate and signed by the President. There were some additional changes made by the House prior to the Senate vote that are incorporated in the information below.
There are three key sections of the bill of concern to employers:
Emergency Family Leave Expansion Act
Emergency Paid Sick Leave Act
Tax Credits for Paid Sick and Paid Family and Medical Leave
Download our PDF below for the full details and regulations of these three sections.
View Full PDF

We will continue to provide regular updates on these very important issues as we learn more.