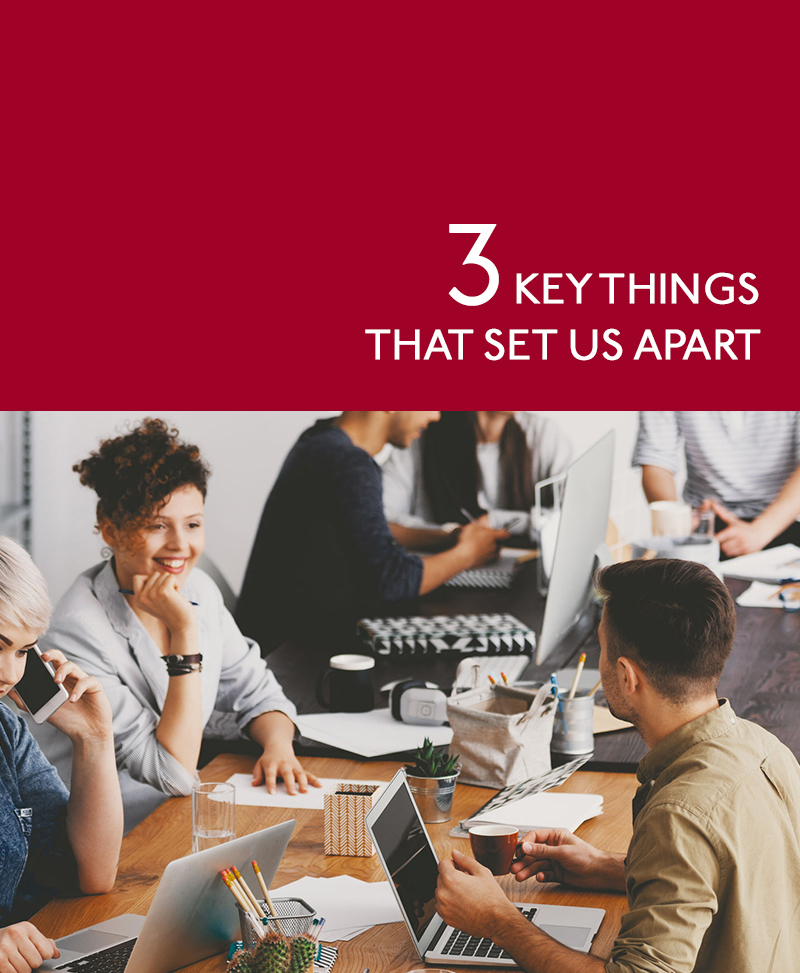 At CorpStrat, we're not just insurance brokers, we're business advisors with extensive knowledge in Payroll, Employee Benefits, and Human Resources. We want to become your go-to advisors and we're in it for the long haul—we'll help you find and maintain state-of-the-art HR and Workforce solutions, tailor-made for your company. We promise to always go the extra mile for you and your business.
Here are three key things that set us apart:
1. We Think Differently
We're all about tackling old problems with new approaches. From creative tax planning ideas to out-of-the-box Benefits solutions, we're always going to push the limits of the industry standard.
 2. We Simplify the Complex
We promise we'll always be transparent with you and available to you. This means you'll never get stuck with 800 numbers, instead you'll always reach a team member that knows your name and everything about your business. We'll work tirelessly to take care of the nitty gritty so you can focus on running your business.
3. We're Multidisciplined
We don't just think of solutions for specific aspects of your business, we consider your business as a whole. Our team of experts have specialties ranging from time and attendance to insurance to employee benefits to compliance—no matter what it is, we've got you covered.
<< Click to download our Capabilities White Paper to learn more about the CorpStrat Experience. >>