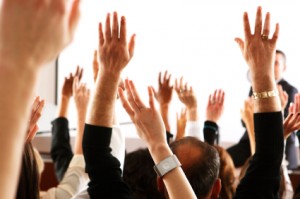 Voluntary benefits are benefits offered in addition to employees' core compensation and benefits packages that employees can pick and choose from. Many employers consider expanding their voluntary benefits to compensate for increasing health care costs, which is a major factor in the recent trend toward providing a wider array of voluntary benefits.
Voluntary benefits can fill in gaps left by traditional medical offerings by providing additional options. Since Voluntary Benefits are almost exclusively paid for by the employee, they cost employers little to nothing to offer while making compensation packages more attractive to employees.
Many employees highly value certain benefits, such as dental, vision and disability insurance, making voluntary benefit offerings a great recruitment tool. Attractive benefits packages also help build loyalty and retention, reducing employee turnover and associated costs.
Employees benefit from reduced group rates, the convenience of payroll deductions and the ease of having multiple options all in one place. Additionally, a good voluntary benefits selection promotes goodwill because employees can choose the options that are best for them and their families.
There are a variety of voluntary benefit options; some of the common ones include:
Life Insurance– employees can typically elect up to a certain amount without needing to go through medical underwriting
Vision Insurance– typically includes a free annual eye exam and discounts on glasses and contacts
Dental Insurance– generally covers preventive services and offers a discount on other treatments
Long-term Care Insurance– covers the care people need when they have lost the ability to perform certain daily activities (care that may not be covered under Medicare or Medicaid)
Short-term Disability– covers a percentage of lost pay due to time away from work because of a disability, generally up to three or six months
Long-term Disability– covers care needed over a longer period of time, for injuries that could affect someone for years
Accidental Death & Dismemberment– coverage in case an employee dies in an accident or loses a limb, vision or hearing.
Accident Insurance– coverage designed to supplement by paying for injuries due to an accident
Cancer Insurance– generally pays a cash benefit for cancer diagnosis and treatment, above and beyond traditional medical plans
Critical Illness – supplemental coverage designed to cover higher out of pocket expenses not covered by the core medical plan.
Offering voluntary benefits is a great way to enhance your benefits package, differentiate, yourself from competitors, and increase employee satisfaction—all with little impact on your budget.
But while you may choose to offer numerous types of voluntary benefits that can deliver convenience and value to your employees, many employees may not understand the advantages of the voluntary benefit options.
It's even more likely that your employees may be unclear about how voluntary benefits work. Educating your employees about the voluntary benefits you provide will yield the greatest value for you and your employees.