25 years is a long time for any relationship. Yet it's ordinary in the world of Ron Berman. Over 20 years ago, Ron, who already had 25 years of legal experience, joined forces with his children and built a full-service law firm with offices across California.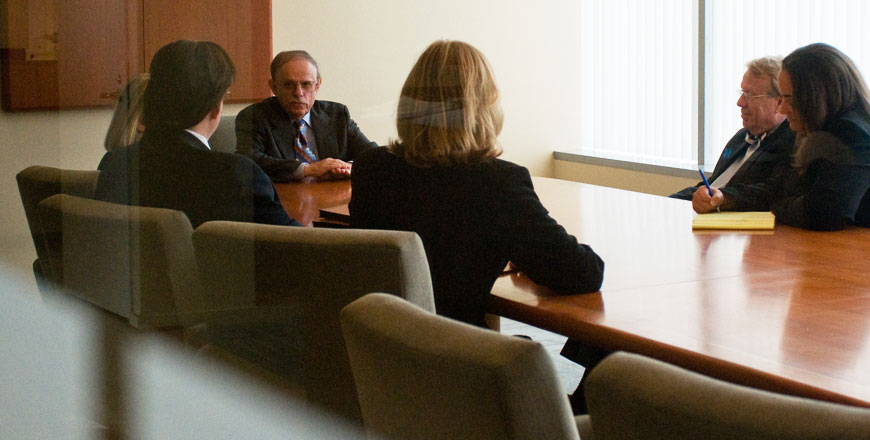 The firm, B3Law now has over 60 employees and serves businesses and professionals with first class legal guidance. However, for Ron Berman, not much has changed. It's still about the phone call, a handshake, and a trusted advisory relationship, one he has maintained through the years with not only his core advisory team but in particular, with our team at CorpStrat.
B3Law's had a specific hurdle; competing for talent in a very tight market. The firm had an old-school culture and the market was demanding a new type of employment relationship. By using technology, we were able to move toward a new techno-friendly relationship with their staff.
"There has been a unique, collaborative consulting relationship with CorpStrat, one that has allowed our firms to work closely, to foster a strong benefits platform, one that has enabled the firm to retain their most valuable assets, our people," says Berman.
For Berman, it's more than just business, "I've known Marty and his team to be unusually responsive to our needs, Not just about insurance matters, but someone I can call upon for guidance and advise about business too" adds Berman.
In 2018, the firm embraced CorpStratHR technology, an HRIS (Human Resource Information System) leading to the integration of their payroll and benefits, helping to establish a uniform platform for all of their offices to comply and communicate. The results have been nothing short of remarkable.
"We trust the team at CorpStrat with our most valuable things and processes," says Berman.
All in a days work at CorpStrat.