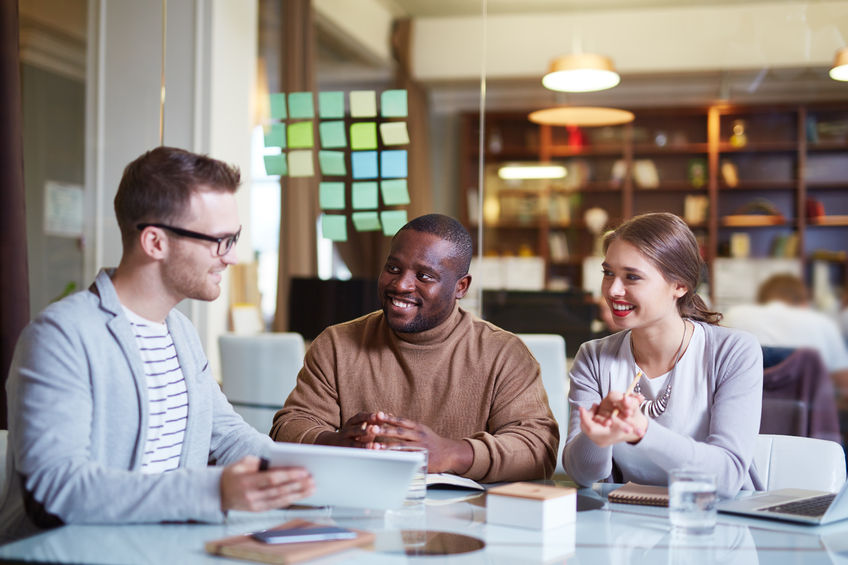 Company Culture: What it is and Why it Matters
It's those two words you probably hear often if you read articles on business and management but what is it exactly? Company culture is the personality of a company and the environment in which its employees work. Recent studies have revealed that employees highly value company culture in their decision to stay with-or leave-a company. Therefore, companies with strong culture can, in fact, reduce job turnover.
Retaining employees who are happy and productive is not only good for employee morale, but also for the bottom line. Turnover can be extremely expensive for employers when lost productivity and replacement costs are considered.
According to Frances Frei And Anne Morriss at Harvard Business Review:
"Employees make hundreds of decisions on their own every day, and culture is our guide. Culture tells us what to do when the CEO isn't in the room, which is of course most of the time."
Since each company is unique, the way in which you create and build your company culture will vary. However, one constant is that all cultures can be classified as being 'weak' or 'strong'.
Weak Company Culture = Employees accept their responsibilities and cultural duties out of fear of their superiors and harsh policies, and they do things out of impulse.
Strong Company Culture = Employees respect, adjust and adhere to their company's policies. Employees in this type of culture tend to enjoy working, accept their roles and responsibilities willingly, and try to learn as much as possible.
Developing Values for Your Company's Culture:
Recognize and reward valuable employee contributions. Recent studies have shown that the top 20% of companies with a recognition-based culture have 31% lower turnover. Also, a large majority of workers believe that recognition is a key factor for them.
Flexibility – 51% of workers believe that a flexible schedule is a factor that significantly drives retention. Some popular ideas are telecommuting, flexible scheduling and PTO policies.
Benefits – There are a variety of employer sponsored programs that encourage employee engagement and increase morale and retention. In addition to your core benefit offerings (medical, dental, vision), try implementing a wellness program, paid parking, and/or transportation reimbursements. There are also many voluntary benefits available such as Life, Short Term Disability, and new trendy offerings such as Identity Theft and Pet Insurance.
These are just a few ways that you can attract, retain, and reward employees and grow your company culture. Today's workplace is vastly different than it was in the past. Employees care about your reputation as a company and are constantly evaluating employers on their corporate culture. In fact, many workers view cultural compatibility just as important as salary! A positive and strong company culture vastly improves retention as employees who identify with and feel a sense of belonging are happier and are more likely to stay.
With that said, if you could describe your corporate culture in three words, what would you say?
---
References:

https://www.forbes.com/sites/joshbersin/2012/06/13/new-research-unlocks-the-secret-of-employee-recognition/#615d82695276

https://qualityincentivecompany.com/wp-content/uploads/2017/02/SOAW-2017.pdf

https://hbr.org/2012/05/culture-takes-over-when-the-ce